Elevated to 15' (4.5 m) above grade to protect against storm surge flooding
Supplied with flowing filtered seawater or freshwater
Able to generate directional waves combined with direct wind forcing
Scaling allows for modeling a category 5 hurricane
Constructed of acrylic material
Innovative optical measurements and flow visualization
Total dimensions: 23-m long x 6-m wide x 2-m high
Sloping beach with a 1-m horizontal section
Electrical and computer laboratories
Specimen fabrication shop
Roll-up entrance door and overhead hoist for large-scale test and monitoring equipment
Note: A first generation Air-Sea Interaction Saltwater Tank (ASIST), size 15x1x1m, is available for smaller-scale studies.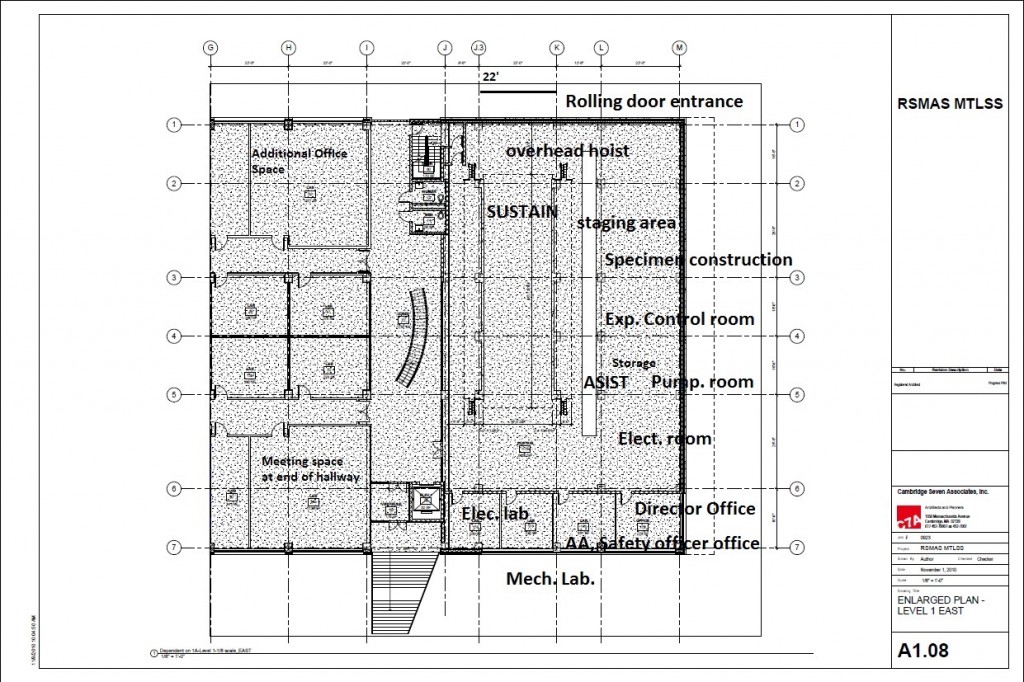 Figure 2. 1st floor plan of the SUSTAIN laboratory, with scale as shown 22' between largest pile spacing. The SUSTAIN occupies all space to the right of the exit stairways as shown. It includes 2 offices and 2 lab spaces.